Escape the Fate - You're Insane cover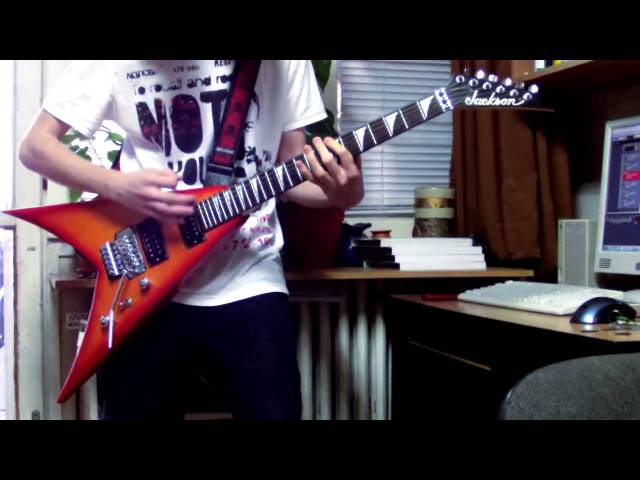 Escape the fate - You're insane cover by Alexi Sicoe
Subscribe to get updated with my latest videos ;D Any questions? Leave a comment.

Tuning Drop C

Gear;
-Jackson KVX 10 Sunburst finish
-Digitech RP 500 (Mesa Boogie Dual Rectifier, with TS 808 overdrive)

Mixed with Cubase 5,
Izotope Alloy 2
Mastered with Izotope Ozone 5 advanced
Rendered with Sony Vegas Pro 12
Neat Video 2.6, gets rid of the video noise ;D

Wikipedia:
Escape the Fate is an American post-hardcore band from Las Vegas, Nevada formed in 2005 and originally from Pahrump, Nevada, they are currently signed to Eleven Seven Music. The group consists of Craig Mabbitt (lead vocalist), Robert Ortiz (drummer), Bryan "Monte" Money (lead guitarist and backing vocalist), Michael Money (rhythm guitarist), and Thomas "TJ" Bell (bassist and backing vocalist).