2012 Year in Review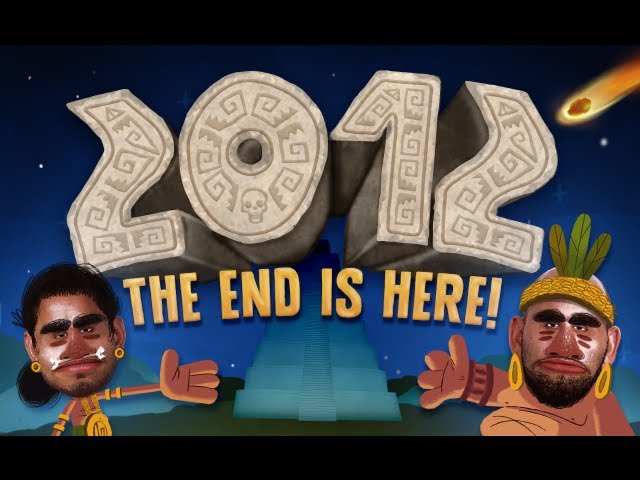 Hurricanes! The fiscal cliff! Honey Boo Boo Child! The bizarre events of 2012 look a lot like omens of the apocalypse! JibJab takes inspiration from the Mayan calendar in an animated musical extravaganza looking back at possibly the last year we'll ever have to review. It's 2012, the end is here!

www.jibjab.com/originals/2012_the_end_is_here

Behind the Scenes Blog Post:
You need to login to view this link

2012: The End Is Here Lyrics

It's the end of creation!
The signs are everyplace!
Ice melt at record pace...
A dude who jumped from space!
We had a Libyan crisis...
The fiscal cliff was near!
It's Twenty-Twelve, the end is here!

We had a hot Zumba Madam!
And 'Fifty Shades of Grey'!
We all came out as gay.
Stay out of Chick-fil-A!
We had cheating...
And breakups!
I blew my whole career!
It's Twenty-Twelve, the end is here!

We really kicked box office butt!
I called that college girl a slut!
A change I sense...
The force has stirred...
The world met Honey Boo-Boo Child!
We all got funky Gangnam Style!
I fixed a masterpiece!
ERMAHGERD!!!!


We had Colombian hookers!
Big scandals everywhere!
We kept Obamacare.
I argued with a chair!
We had a hard-fought election!
They kicked us in the rear!
It's Twenty-Twelve, the end is here!

We had Olympic superstars!
We put an SUV on Mars!
In my new book I bump and grind!
We sadly had to say goodbye.
We moved on up into the sky.
That's one giant leap for mankind!

We had Hurricane Sandy!
Replacement refs were wrong.
We still can't get along!
And Snooki's now a mom!
But our troubles are over,
'Cuz it's our final year!
It's no use pretending...
Apocalypse is trending...
It's Twenty-Twelve, the end is here!