The FINAL DEBATE!
Click to block a category:
Gaming
Politics
News
Comics
Anime
Other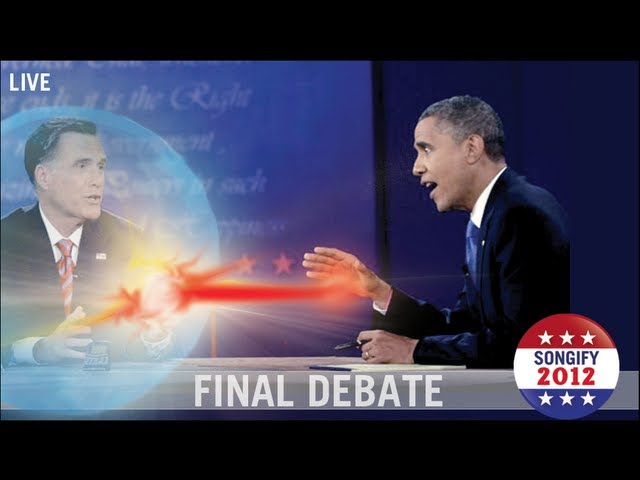 In the third and final debate of the 2012 presidential election, the Requiem Politicus Disputationem, Mitt Romney and Barack Obama engage in a euphonious battle for your vote.

*WEAR* Songify2012 things on your body: www.rodeoarcade.com/collections/gregorybrothers

This video is a part of The New York Times Op-Doc series, curated by Jason Spingarn-Koff. Subscribe to their channel for amazing Op-Docs: www.youtube.com/nytimes
Check out the *FULL DEBATE*: youtu.be/tecohezcA78

Yep pretty much sums up the debate.....