How Taiwan see Spain.
Click to block a category:
Gaming
Politics
News
Comics
Anime
Other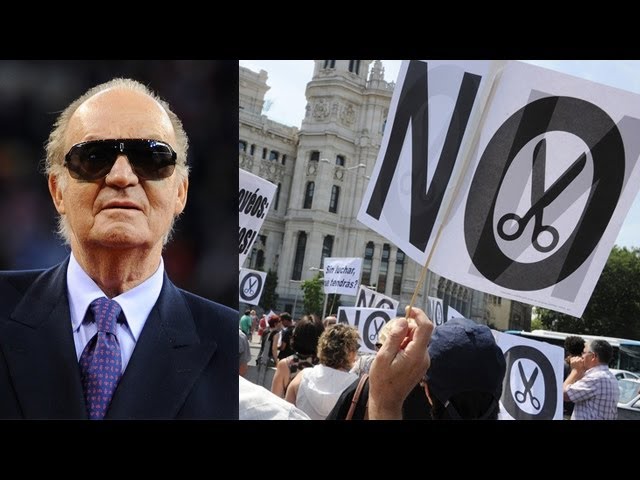 Spain's police drove anti-austerity protesters to rioting and the Spanish government turned a blind eye.

Facebook: www.facebook.com/NMAtv
Webpage: You need to login to view this link
Twitter @nmatv: twitter.com/#!/nmatv
Tumblr: You need to login to view this link

Shocking videos posted on YouTube show police and protesters clashing in Madrid earlier this week. Where was the Spanish Prime Minister Mariano Rajoy while all this mayhem erupted? Chillaxing in New York.

Protests against the government's austerity program are cropping up all over the country. The government's program includes budget and public service cuts, not ideal for a country with a nearly 25 percent unemployment rate.

Possibly a bigger issue related to the current unrest is the Catalonian separatist movement. If Spain does not make fundamental changes to its government, Catalonia, as well as other autonomous regions, are threatening to leave the country.