best lecture ever
Click to block a category:
Gaming
Politics
News
Comics
Anime
Other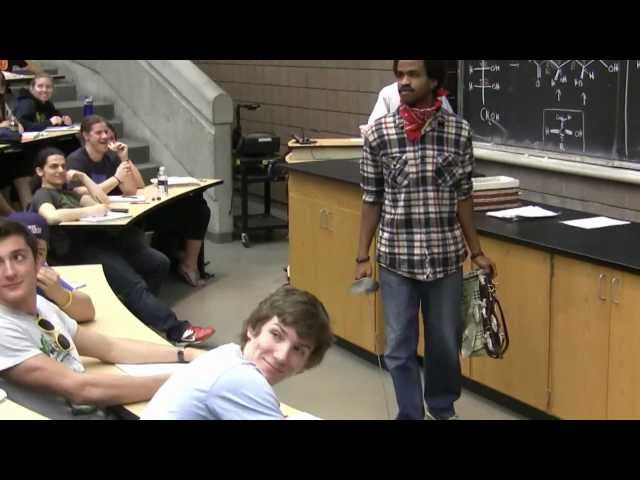 A lecture prank involving a choreographed fencing fight scene, mariachi band and lots of mustaches. Btw, we didn't give the professor any kind of warning this was going down.

We pulled this off in an Organic Chemistry 2 lecture, at the University of Michigan, Ann Arbor. There were some 18 people involved between the front and back of house personnel. Very complex, very theatrical, very good, and very funny.

Be sure to check out the "Zorro Lecture Prank (Behind the Scenes)" video for some insider footage!

This is the original copy... I am the copyright holder. Notice the upload date.

Note: we are not affiliated with the UM Patriots, nor any other formal prank group. We operate independent from said groups, and are not a group of our own, merely a rag-tag group of friends. The why = just for the heck of it.

Enjoy.