Sparta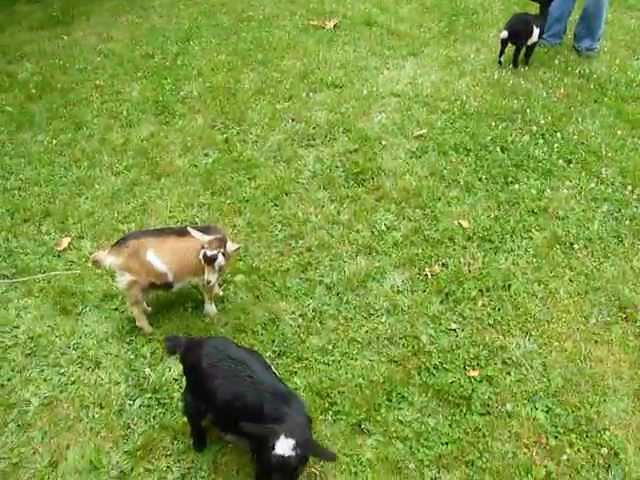 TLS (too long;did not see)
at 0:05 and 0:53.


NEW: Buttermilk has her own Facebook page -- www.facebook.com/buttermilkgoat. Commentary, pics, videos...check it out.

Buttermilk Sky is a five-week-old Nigerian dwarf goat kid at Took a Leap Farm in Houlton, Maine. I think we'll have our hands full with this little one! Learn more about our farm and goats at You need to login to view this link .