Swiper the fox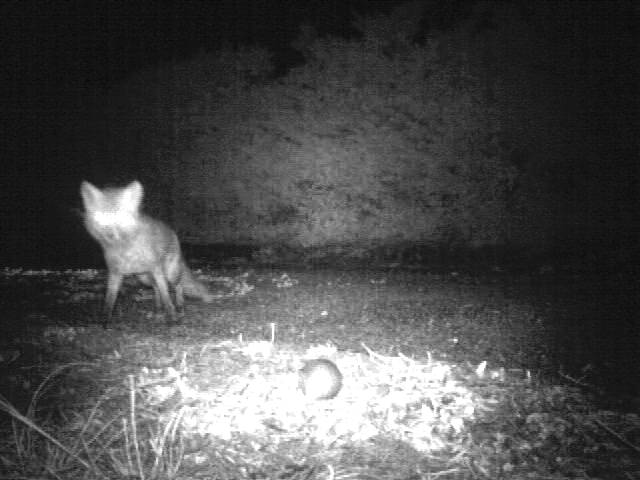 In a french little city, Belmont, Patrick Cazes' boules of Petanque disappear every weeks since 2 months, outside of his home. Until the man finally identifies the thief with an infrared camera : a fox.

"A fox interested in the balls, I have never seen that. Even if they are rusty, he takes them anyway. At first it didn't made me laugh at all, because he was taking competition boules 'all new, "said Patrick Cazes.

The craftsman is surprised that the fox was interested only in boules when he has in his garden dozens of hens, chickens and ducks, a few meters from the boules.

To better identify the thief, he also placed near the balls "a jack and then a ball of tennis , but it does not interest him."

Based on a french article, sorry the traduction !