Now that's THINKIN WITH MEME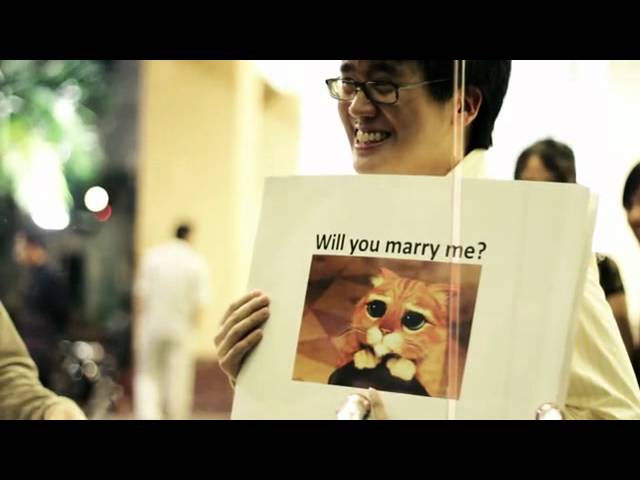 There are girls out there who totally "get" our internet humor and still love us! Like Audrey, the lovely girl in this video who was proposed to by her boyfriend Tim with internet memes. Watch the video, it's so gosh darn cute.

It's a little Love Actually sprinkled with perfect beats and pauses of classic Internet memes (complete with the requisite cat). Tim got his friends to document the whole proposal as he flipped placards to show Audrey his true intentions. Don't worry, she said yes but he even came prepared with a "if she says no" poster.

Best wishes to the two of them and we hope they have a long and fulfilling marriage. I hope she reciprocates this stunt with something similar to tell him she's pregnant.