This is beautiful.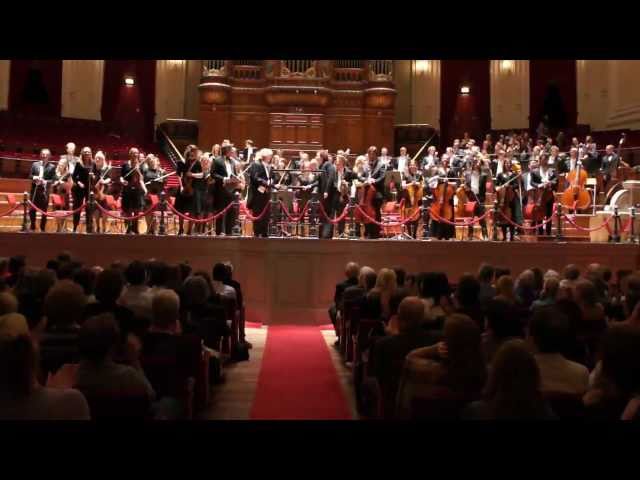 Edward Khills famous YouTube hit Trololo was performed in one of the most pretigious and best concerthalls in the world, Het Concertgebouw in Amsterdam. It was a great success and the second time the crowd sings along!
University of Amsterdam Orchestra J.Pzn Sweelinck
Solist: Iuriii Samoilov, Roeland de Bruin
Arrangement: Hugo Bouma*
Het Concertgebouw, Amsterdam (23 juni 2011)
Website: You need to login to view this link
Twitter: @sweelinckorkest
====
You need to login to view this link hierover:
Kent u Eduard Khil nog? De sovjet-crooner (wiki), die vorig jaar niet van YouTube was af te slaan met zijn 'Trololo'? Binnenkort maken zijn wanstaltig monotone klanken hun debuut in het Concertgebouw in Amsterdam.
Symfonieorkest UvA-Orkest J.Pzn Sweelinck speelt 23 juni naast de eerste symfonie van Johannes Brahms, de Lieder eines Fahrenden Gesellen van Mahler, ook een eigen versie van 'Ik ben blij, want ik ga eindelijk weer naar huis', zoals het nummer dat Khil 'trololoot' eigenlijk heet.
youtu.be/shAIzXNc0Uc
======
Camera: Thomas vd Vlugt
*(please contact Hugo Bouma on facebook if you want to play this piece with your orchestra).