CRAZY JB FANS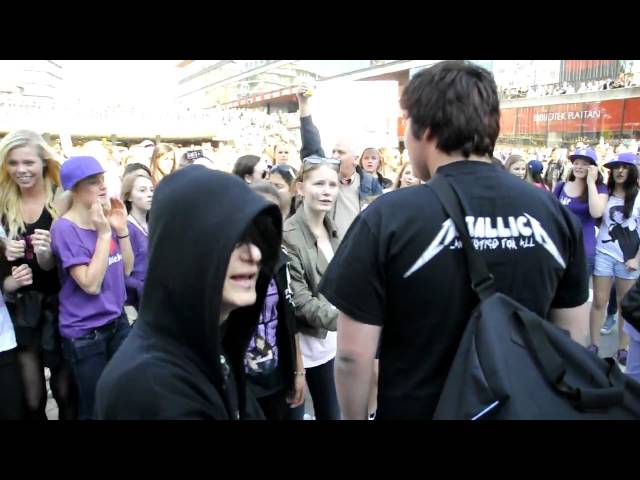 Some Bieber haters are showing that they don't like Bieber and the Bieber fans are going crazy. The point is that the haters do something completely legal and the fans still bitch, the police acctually took the fans side and this shows that the world is getting ****** UP!
I wanted to show you guys this.
EDIT: Oh i forgot to say that the fans acctually ATTACKED THEM!