Alien Swarm - Mission Failed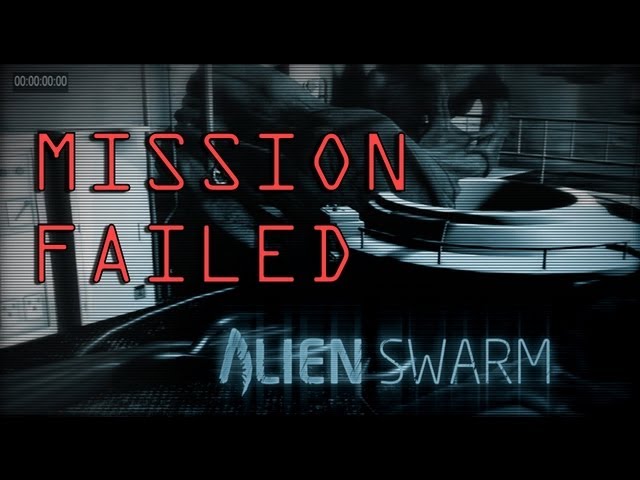 Just started playing Alien Swarm after not playing it for years. Onslaught mode (left 4 dead) Director is awesome! Compilation of our first whirls at the game. Forgot how difficult it can be if you don't know what you're doing.
The default captions are great too!
It's free on steam go get it!