TL;DR Patch Notes: A New Dawn - League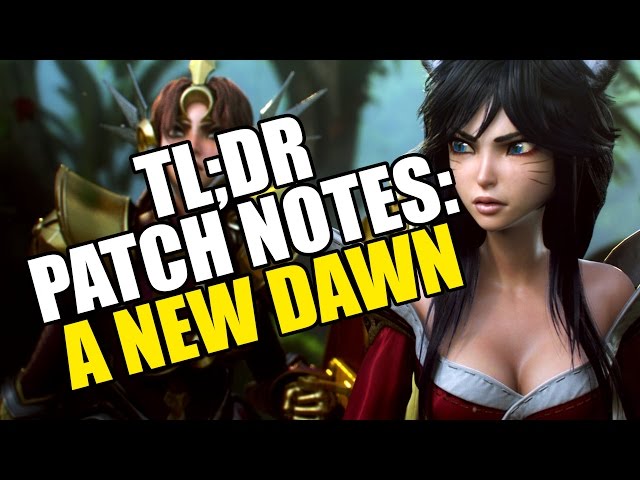 A quick rundown of the newest cinematic cause we all know we don't have time for watching.

A New Dawn Full cinematic: www.youtube.com/watch?v=vzHrjOMfHPY
With permission, Patch notes taken from: You need to login to view this link
Ooh Cat from Puss in Boots (2011)
Check out Summoner's Con: summonerscon.com

Thanks for watching. If you enjoyed the video, feel free to click the like button and go subscribe to me! blakino.la/Sub2Blakinola
--------------------------------
More blakinola online:
►Twitter: twitter.com/blakinola
►Twitch: twitch.tv/blakinola
►Facebook: facebook.com/blakinola
►Website: blakinola.com
--------------------------------
Need a League of Legends Encyclopedia? Your search is over! blakinola.sodacider.hop.clickbank.net

If you are watching TL;DR Patch Notes;
Copyright Disclaimer Under Section 107 of the Copyright Act 1976, allowance is made for fair use for purposes such as criticism, comment, news reporting, teaching, scholarship, and research. Fair use is a use permitted by copyright statute that might otherwise be infringing. Non-profit, educational or personal use tips the balance in favor of fair use.