$30k Drive Thru Prank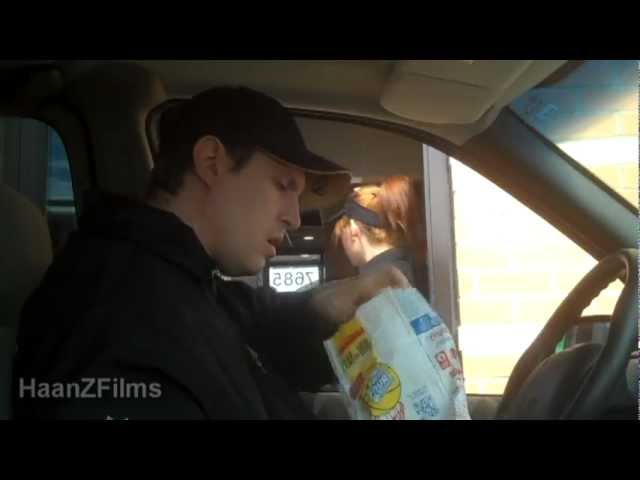 Drive Thru Prank - $30,000 Cash in the Bag - HaanZFilms

A simple idea of putting $30,000 in the bag and making them think it's their bank deposit and not giving it back.....

Special shoutout to my friend Jack Vale of JackValeFilms (check him out if you somehow do not know who that is, link is on my main channel)

(yes, the money is real or it would not have worked being so close to them but would I really carry 30k?)

This was filmed in HD but I have no idea what I did to encode it in 480.... SORRY, it won't happen again...