atheist bitchslap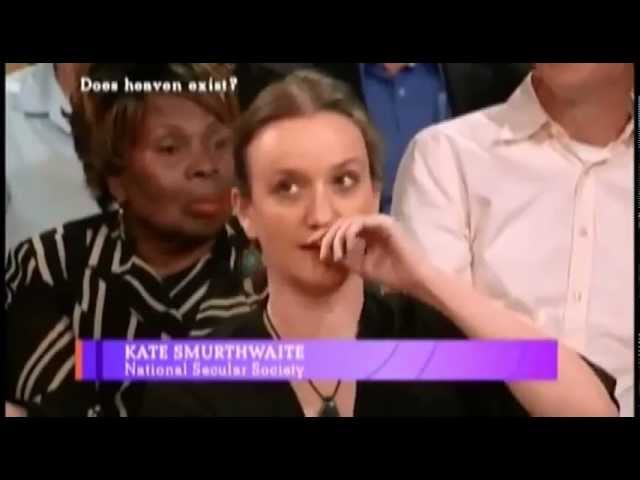 Pardon the language, but there is no other way to say it. An atheist woman bitchslaps an entire audience of religious people.

Kate Smurthwaite is a stand-up comic and political activist. Follow her on Twitter twitter.com/#!/Cruella1 or her blog You need to login to view this link
Kate's Youtube channel - www.youtube.com/user/KateSmurthwaite
Slightly longer version of this video here: www.youtube.com/watch?v=OyA9f-rs1-M&feature=related

Copyright Disclaimer Under Section 107 of the Copyright Act 1976, allowance is made for "fair use" for purposes such as criticism, comment, news reporting, teaching, scholarship, and research. Fair use is a use permitted by copyright statute that might otherwise be infringing. Non-profit, educational or personal use tips the balance in favor of fair use. All copyrighted materials contained herein belong to their respective copyright holders, I do not claim ownership over any of these materials. I realize no profit, monetary or otherwise, from the exhibition of these videos.